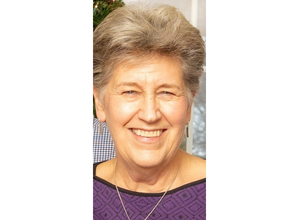 Retired
I have been a resident of Centre County for 41 years. Originally, I moved to State College to be with my soon to be husband Chris, who was studying at Penn State. We lived in Curtin Township, Howard for 26 years, and currently live in Benner Township, Bellefonte, moving here 12 years ago. We have 3 grown sons, 2 daughters-in-law, 2 grandchildren, and 2 grand-puppies.
I worked 40 years in health care as a Physical Therapist, providing care in Centre County at HealthSouth (now Encompass), Centre Crest, multiple Home Care agencies, and at the Diabeties Foot Clinic. When I retired in June 2020, I had been the Director of the Diabetes Foot Clinic and the Orthotics Departments at Mount Nittany for 25 years. Since retirement, I continue to provide occasional patient care coverage.
I'm excited to be on the United Way Board. The United Way mission aligns with my passion and heart for missions, health care, empowering the disenfranchised, and treating all people equally and with respect.