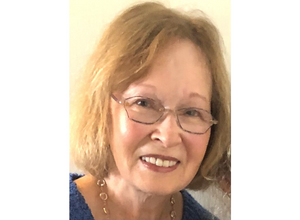 Retired
I grew up in a small town in Illinois, graduated from Smith College in Massachusetts, served in the US State Department with posts in Washington, New Delhi, and Paris, and then came back to Illinois.  I enrolled at the University of Illinois in Chicago, where I received my Ph.D. in Developmental Psychology, and then did an internship at Children's Memorial Hospital in Chicago. 
In 1973 I married a Penn State professor and moved to State College, not imagining this would become my home for the next half century!  I worked for Centre County Mental Health Department, then Penn State's student mental health unit, and in 1980 started a group private psychology practice, Child, Adult, and Family Psychological Center, where I was a provider and the Director for over 40 years.  My husband, Arthur Patterson, and I raised our two children in State College, and continue to enjoy the many ways in which our community is a wonderful place to live.
The quality of life in our community is measured in how ALL of our residents are doing.  There are many ways in which we can help one another to do that.  I am honored to help make life better for everyone in our community by serving on the Centre County United Way board of directors.